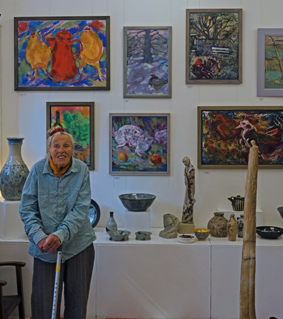 Andrea in front of her works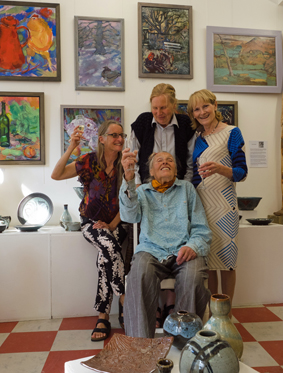 Andrea,Shirley Sheppard her daughter Elizabeth, Heather Stoney.
Andrea lives on her small holding on the edge of the Moors in a rambling house with among other things her rabbit, chickens, ducks, geese and turkeys. She draws her inspiration from these and her surroundings, working outside or in her kitchen or studio her passion is for capturing the essence of the moment.
She spent two years doing live drawing with a graduate of the Slade and eventually went to London staying with a maiden aunt, to attend the Chelsea College of Art studying illustration. As part of this she spent a year in Paris where the strong emphasis on Live Drawing once again emphasized her continued
"basis for balance, flow and line", a skill which she still practices to this day.
Andreas work shows this strong combination of drawing skills, developed over years of practice and this freedom of expression in painting. These combined with her intense observational skills, leads to a vibrant exciting body of work which we are honoured to display in this gallery.
On the 11th of October Andrea turns 90.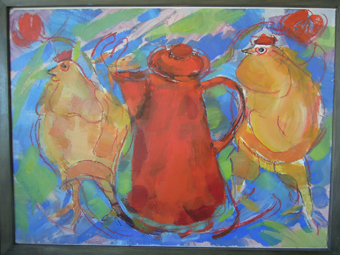 Two Cockrals and a coffee pot (V.large)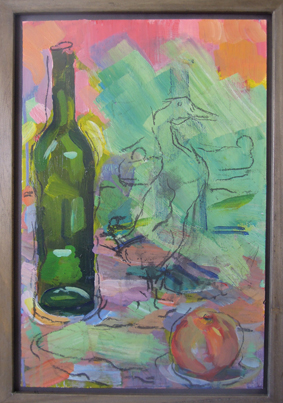 The Duck and Bottle (medium)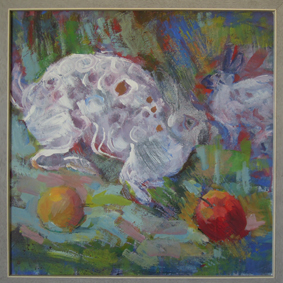 Matilda with Apples (medium)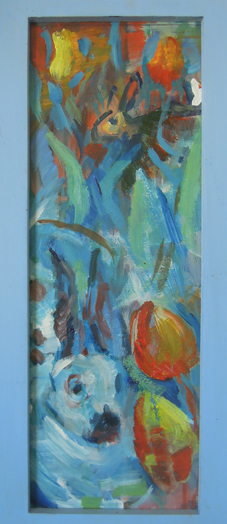 Matilda with Tulips (medium)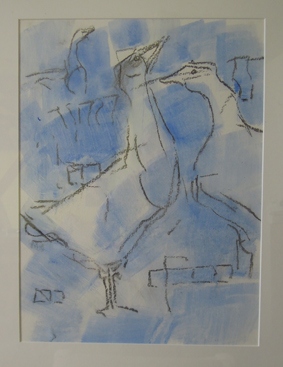 Who me? (medium)
Red Ducks (small)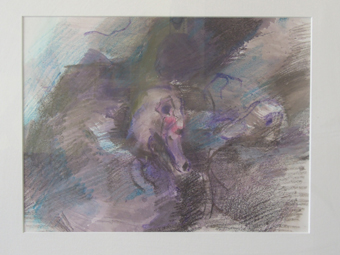 Sitting Duck (small)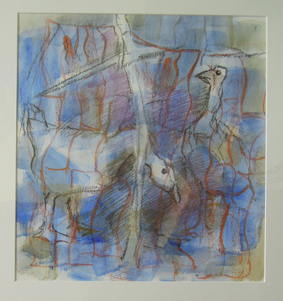 The wrong side of the fence (medium)