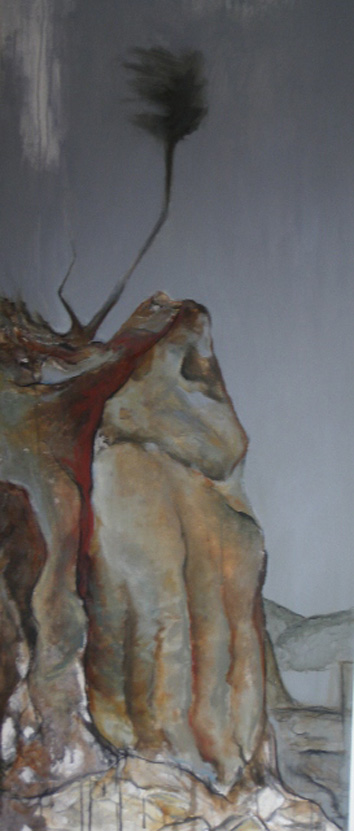 "When all is done…Stand ", Mixed media, £750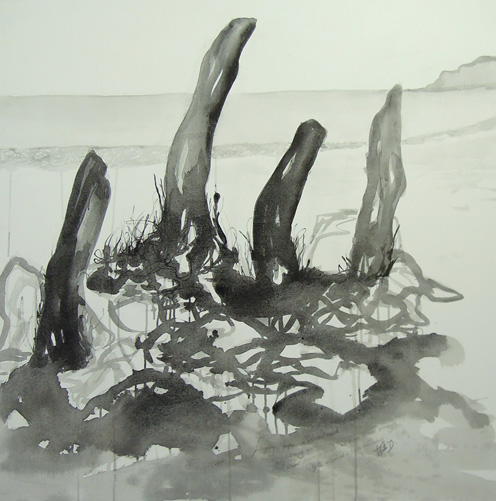 "Ancient Warriors 1 ", Ink on Canvas, £650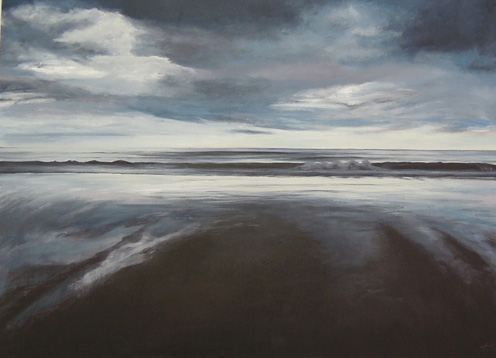 "Omniscience ", Seascape, £1200
I have chosen a place in
Cayton Bay where the trees
have slid onto the beach. A
lone tree is left on the precipice;
its fellow companions were
now planted firmly below.
It is a place which looks like
time has forgotten and is
rich in metaphors.
It spoke to me of the
tenacity of the human soul
to survive and to hope,
the fight between the inevitable
and the immortal within.
I saw these trees as
Ancient Warriors looking
out to sea
awaiting their salvation.